Coating systems have become economically the most important and flexible surface technology.
The process chain coating technology is at the forefront of the development of new coatings and paint raw materials, the application of paint and the development, modeling and simulation of production-oriented coating processes and systems and their implementation.
Process and damage analysis can be carried out quickly and professionally, using constantly updated quality and testing methods using state-of-the-art facilities.
Pigments and Coatings
Development of structure-property relationships for paints, paint raw materials and pretreated surfaces

Development of suitable testing techniques for paints and coatings

Testing and simulation of long-term behavior of coatings

Conception of novel particulate materials and binders

Surface design and engineering of micro- and nanoscale fillers and pigments

Coatings with high weather and chemical resistance

Rapid tests for the evaluation of nanoparticles and binders

New coating systems for special functions

Optimization of development cycles and quality control

Benchmark investigations in the process chain coating technology



Optimization of Surface Engineering Processes and Systems
develop and optimize innovative, economical surface pre-treatment and painting processes and systems

a

nalyze weaknesses and savings potential as well as select and develop improved technologies

design and validate low-loss spray painting technologies for various substrates


optimize radiation hardness of paint coatings

modeling and simulating pretreatment and painting processes, air flows in cabins and dryers, separation processes during spraying, electrocoating and powder coating as well as air circulation and radiation curing

recycle paints and minimize energy consumption

staff training
Quality and Testing Technology
systematic investigation of the physical mechanisms for the function and stress of coatings

error diagnostics, clarifying failure mechanisms

adapt, develop and provide standardized measuring and testing technology

test varnishes, coatings and components

automated control of painting processes and process baths


record painting plant operation by measurement
Dr. rer. nat. Michael Hilt
Department Manager
Phonel: +49 711 970-3820
E-Mail
The application of electrochemical (galvanic) processes not only requires increasingly precise material and geometrical properties, but also process-safe and reproducible application technologies. This is reflected in the fact that we pursue the entire R & D chain from process development to industrial plant technology. This width and - within surface technology - the focus on the electroplating technology is our extraordinary strength.

Dr.-Ing. Martin Metzner
Department Manager
Phone +49 711 970-1041
E-Mail
Department Manager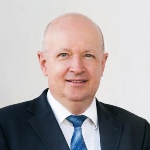 Michael Hilt MBA
Dr. rer. nat.
Head of Department Surface Technology