Research issues of the department are the biomechanical interrelation of the
direct interaction of humans
with exoskeletons in the production environment,


exo and endoskeletal structures in

preventive ergonomics and

medical diagnostics and therapy.




For this, we work on the foundations of
movement, environmental and obstacle detection around the human being,

intrinsic human motion kinetics and kinetics and

consequences for the improved and novel mechatronic human-technology interaction.
Department Manager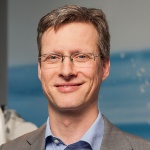 Dr. med.
Urs Schneider
Head of Department Human-Machine Interaction