For us, sustainable economic activity means consindering economic, ecological and social aspects both regionally and globally and thus to take responsibility for present and future generations. Resource efficiency is, therefore, becoming increasingly important. It is gaining more and more attention in economy and encourages enterprises to produce high-quality and low-pollutant products in energy-efficient and safe processes.

How can you sustainably operate as a company? The experts from the Sustainable Production and Quality department support you in the development and optimization of resource-conserving production processes, products and technologies as part of research and industrial projects. We are happy to support you in the development and optimization of procedures and methods in quality management. Our focus is on technical risk management.
Our services for your sustainable company include:

improvement of production processes from the point of view of energy and material saving




d

evelopment of customer-specific processes to ensure product-specific environmental legislation (REACH,

Rohs, WEEE)

s

ustainable improvement of process stability, quality and maintenance concepts

technical risk management of processes and products as well as guaranteeing the availability of production facilities and systems



m

aintenance control and key figure systems
With these and other services, we enable you to optimize your products and production in an overall and sustainable manner. A particular strength of the department is the development and application of methods for specific problems of sustainable production and quality throughout the entire product life cycle.
Contact:
Dr.-Ing.
Jörg Mandel
Department Manager
Phone: +49 711 970-1980
E-Mail
Competitive companies must operate their factories and productions within the boundaries of technical, logistical and organizational possibilities. On the one hand, continuous improvements as well as fundamental adjustments and changes are the prerequisites for the long-term success of a factory.
With our range of services for "factory planning and production optimization" we support you in the pursuit of the essential factory targets.

In order to overcome the many challenges for a manufacturing company, the following tasks are particularly important:
design of future-oriented and transformable factories




increase of space efficiency




validation of factory planning projects




factory assessment and location comparison



increase in total productivity in the value stream


reduction of throughput times and stocks



increased energy efficiency in production


introduction of Lean Production in complex productions




planning of continuous assemblies in the right degree of automation




reduction of production costs by increasing production efficiency




plant dimensioning by simulation
Our services thus include both the planning and design of factory premises and factories as well as the optimization of ongoing factory operation. With our newly developed methods, you have the guarantee that your factory is designed according to the latest findings in order to ensure the competitive edge of your production in the long term.

With our value-oriented factory planning you get an efficient, lean and fast factory. With our technology-oriented factory planning, you ensure the integration of cost-efficient, innovative and energy-efficient production technologies. With both, you secure a logistical and technical sompetitive advantage.
With our methodical approach, we particularly support small and medium-sized companies, which don't have their own planning staff.
Contact:
Dipl.-Ing.
Michael Lickefett
Department Manager
Phone: +49 711 970-1993
E-Mail
Cost pressure and quality requirements, as well as the resulting requirements for short throughput times and a high
adherence to dealines
are growing continuously.
Successful companies are, therefore, actively working to secure and continually improve the performance and efficiency of their entire value-added network from suppliers and their own production management to the customer.
This is the key to your company's sustainable competitiveness.

The perfect interlinking of organization, processes and ICT in production and logistics is crucial for a well-functioning enterprise management and supply chain overlapping order management.

With our innovative and practically tested solutions in combination with successful optimization methods and tools in accordance with the state of the art, we have been assisting manufacturers for over 50 years in managing their complexity in the order processing process - at the individual location and in the supply chain.
From analysis to conception and implementation - our cooperative consulting approach is always focusing on lean value creation.
lean order management
lean indirect
value creation nets
toolf for logistics optimization
seminars and trainings


From medium-sized companies to large corporations, many well-known companies are already benefiting from our solution and industry competency, particularly in the automotive, mechanical and plant engineering, aerospace, and medical industries sectors.
Our offer to accompany you in the implementation with your desired degree of intensity also ensures that identified weaknesses are attacked at the right place in the process and are solved sustainably.
We support the implementation process as required
with status workshops for regular implementation control or

as an implementation co-ordinator who continuously accompanies the process.



The combination of our experience and your company-specific knowledge leads to tailor-made and sustainably successful solutions.
Contact:
Dipl.-Ing. Michael Lickefett
Department Manager
Phone: +49 711 970-1993
E-Mail
Head of Department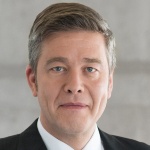 Michael Lickefett
Dipl.-Ing.
Head of Department Production Management